Sold
Out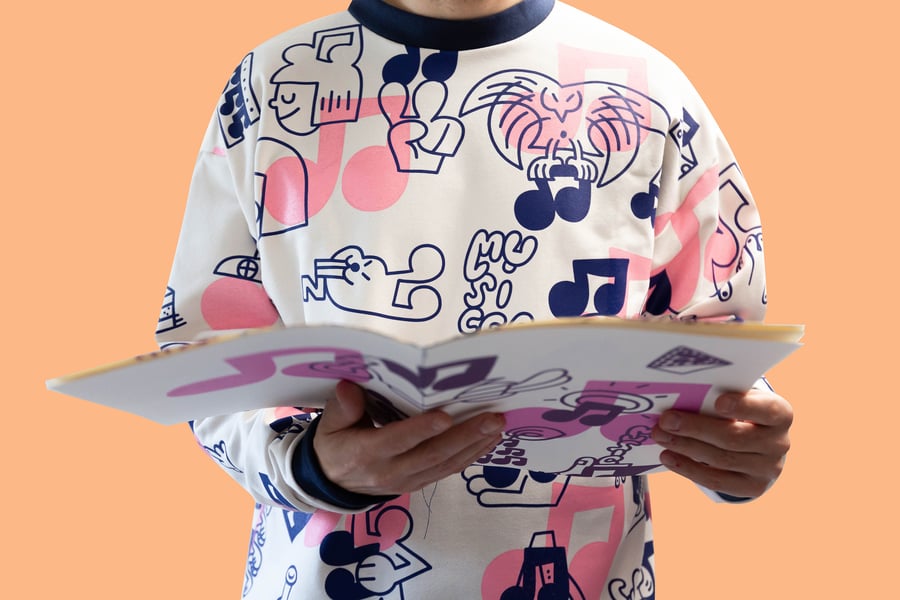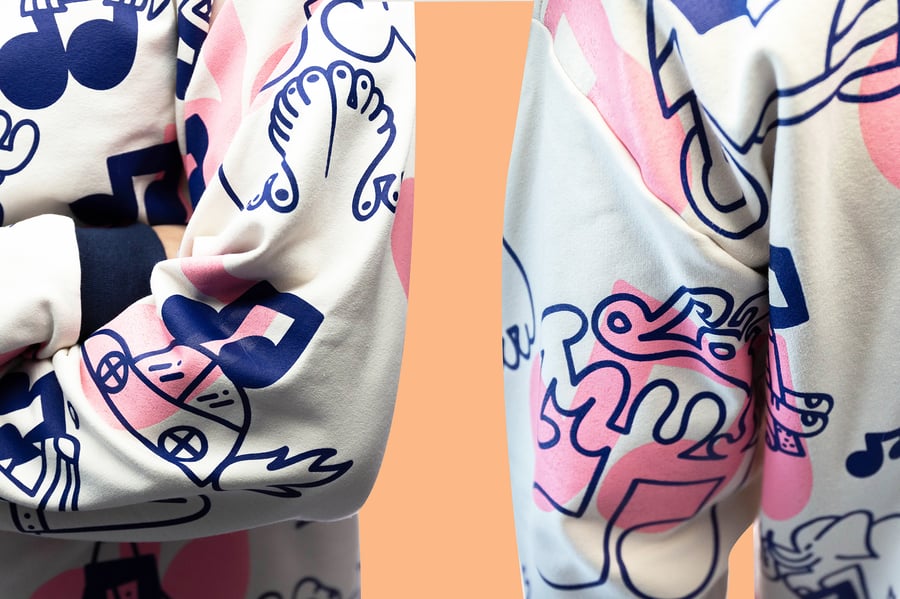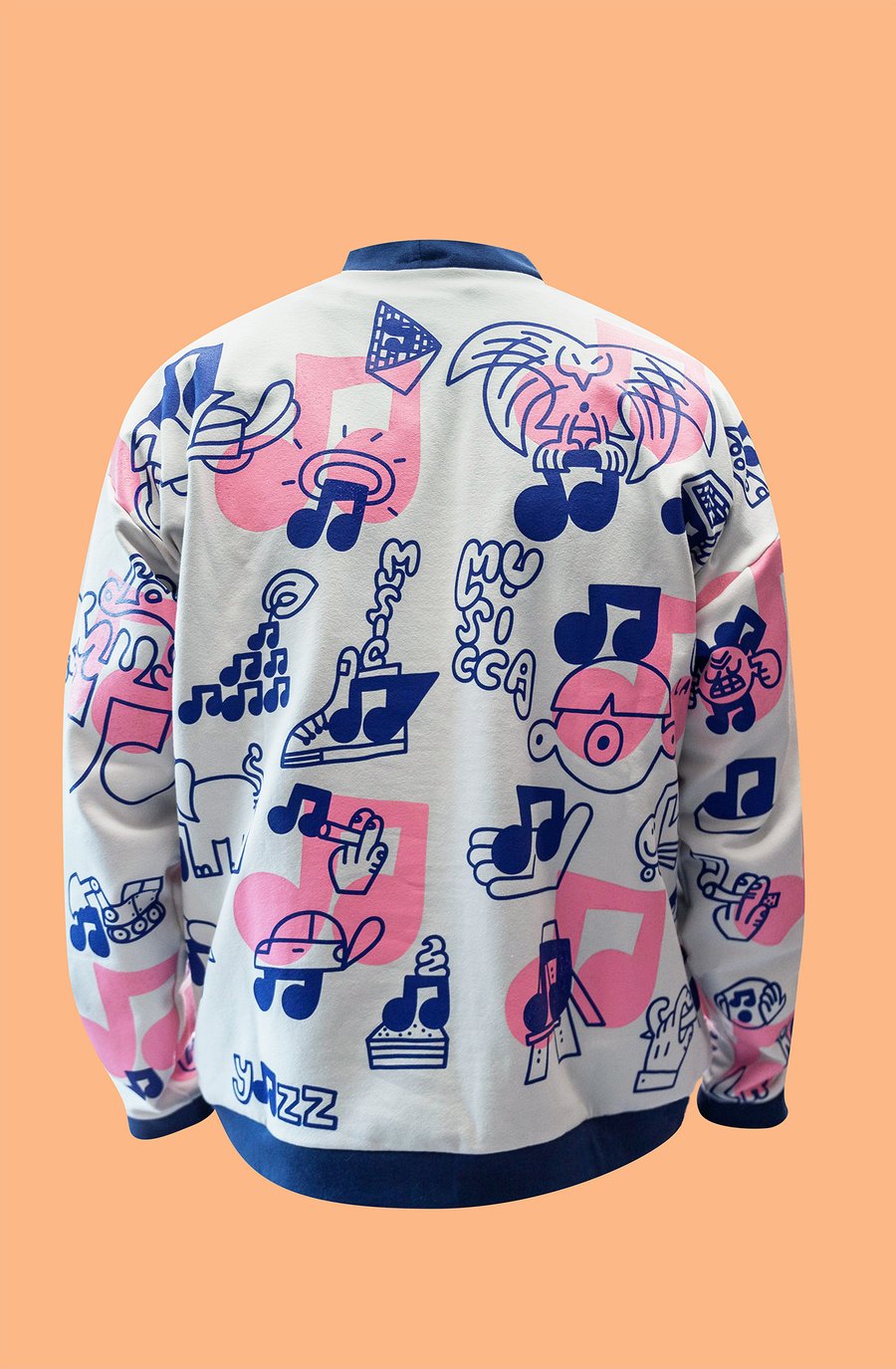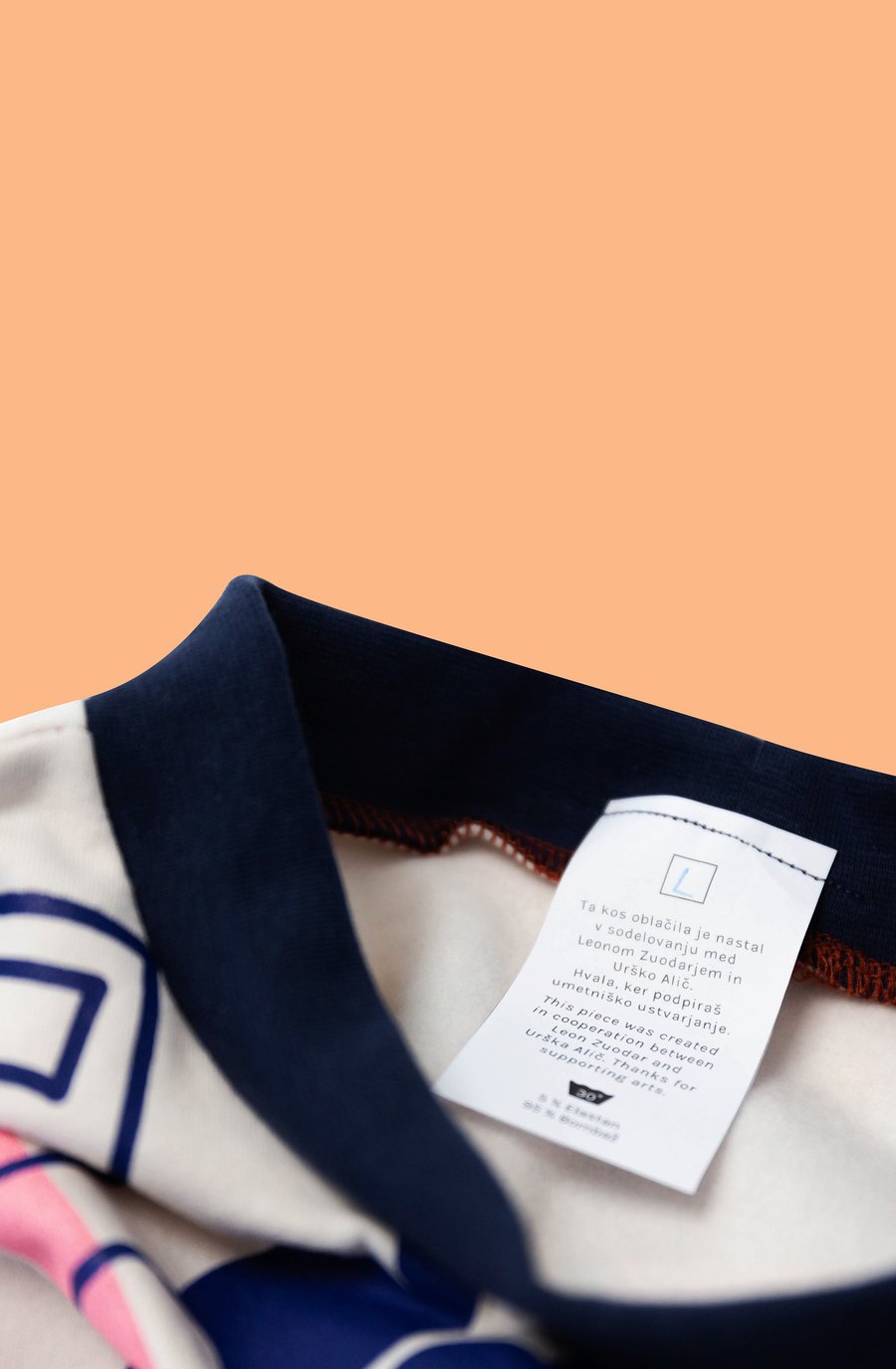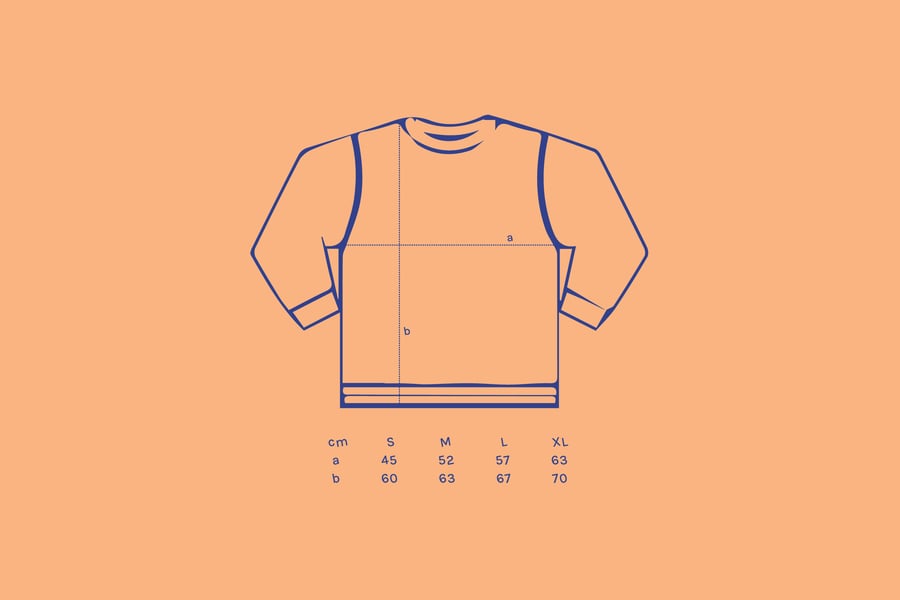 LA MUSICA sweater
€

90.00
white sweatshirt, 260g
95 % cotton, 5 % elastane
brushed fleece inside
allover screenprinted in pink and dark blue, has dark blue ribbed cufs
Bear in mind: this sweater is printed and sewn from scratch.
Available in sizes M and L and XL.
Each sweater is accompanied by a zine.
Motif/design created by Leon Zuodar. By purchasing this sweater you will, alongside covering the costs directly support artists' work.
_
Recommended cold machine wash & hang drying.